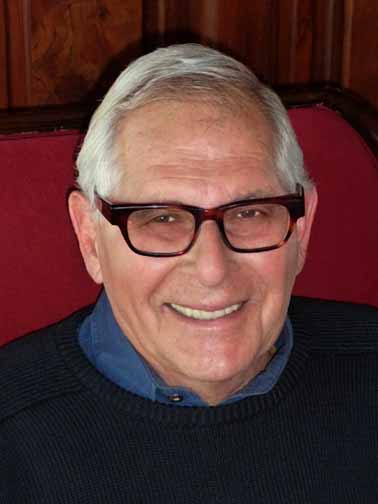 Hello and thanks for coming to my website! The main emphasis of this site will be on my plays. So far I have written and co-written about 35 plays, 24 have been published by Samuel French. The most recent It's Only Murder, Lunch With Mrs. Baskin and my first drama, Fixing Gwen were published this year. I hope to have all of my plays published eventually. By going to the Plays tab you will find a short synopsis of each one and how to go about obtaining the rights to them for a production or how to purchase the published version.
I'm also adding to the list my latest play, Glitch, which was performed as a staged reading at the Writers Guild in LA in March 2015. It was directed by the very gifted Susan Morganstern, who for the past few years has directed readings of all my new plays. Susan also directed my very successful comedy mystery, The Psychic which won an Edgar, The Mystery Writers of America Award in 2011. Glitch is about six characters from three different plays by the same author who get meshed together due to a computer mishap. It took me three months to come up with an ending. Many times I begin to write a play with only a notion and no idea where it will take me or how it will end. It's a more adventurous way for a playwright to go if you don't mind staying awake all night until the play is finished.
Okay, moving on.
If you are doing a production of one of my plays and have any questions about it use the Contact tab and I will get back to you as promptly as I can.
If you need a photo of me for your program or just want to hang it in front of the theatre to keep stray cats away, you can use this one. It's about four or five years old and except for the phony smile I look about the same. I will try and add some better ones but don't expect the wrinkles to disappear.
Most of my plays are comedies. Some are romantic, some are a bit edgy, some are totally over the top. For the past twenty years I've been writing the plays I want to write, regardless of whether they seem commercial or not and that is the way I plan to continue to write. Quite honestly, there is nothing more satisfying to me than to sit in an audience and listen to people laugh. Although I think there are moments of insight and enlightenment in my plays, my main goal is to entertain, to have people leaving the theatre feeling good. Life is tough enough. Why send an audience home suicidal? It only cuts into future ticket sales. However that being said, I did take a shot at a drama with Fixing Gwen that I mentioned earlier as one of my three recently published plays. It was a strange, wonderful but draining experience, at times too personal and I'm not sure I will or can do it again.
Anyway, thanks again for dropping by. With technology moving along so rapidly maybe next time I'll be able to serve cake.
Sam